Tiffany Expose Tyra Banks 11 Years Later
It's been1 11 years since the infamous "I Was Rooting For You" meltdown that Tyra Banks had on 'America's Next Of Model' towards contestant Tiffany Richardson
Now Tiffany recently did a phone interview with Buzzfeed about the show that iconic el

imination

moment.
In her interview she reveals that before meeting Tyra Banks, she viewed herself as someone she worshiped but she met her on the show the vibe was completely differ

ent.
She also talked about Tyra's meltdown scene and she revealed it was "1,000' times wors

t

' than what we saw on TV
"One by one, each model would walk down a runway-like plank to find out how she performed that week. Her photos would be displayed on a giant screen for everyone to see, and her critiques would be said for everyone to hear. By the time everyone received their feedback, the women had been standing for hours; sometimes they would need to take a break, eat, and then come back in for more critiques. "We'd get picked apart for like 15, 20 minutes each," Richardson recalled. "If you say something back, you're going to be up there for a minute — and sometimes they'd be going at it, like roasting the **** out of us. Back to back to back."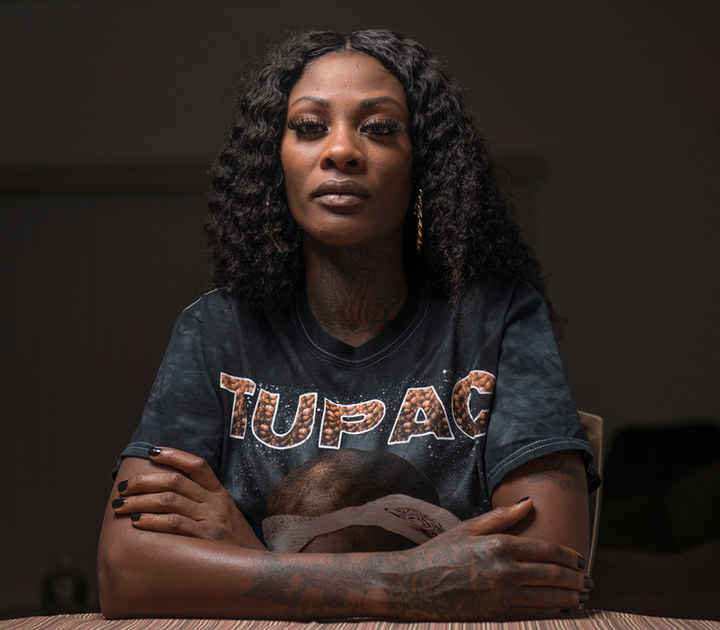 "Tthe argument was "1,000 times worse" in reality. She was hesitant to elaborate, but when pressed for more details, Richardson said she recalled Banks yelling at her, "You can go back to your house and sleep on your mattress on the floor with your baby," in front of the other judges, contestants, and crew members. Richardson wouldn't reveal further information about what may have been edited out of Banks's tirade, but that particular comment, she said, "stayed in the back of my mind."
Read the rest
Here