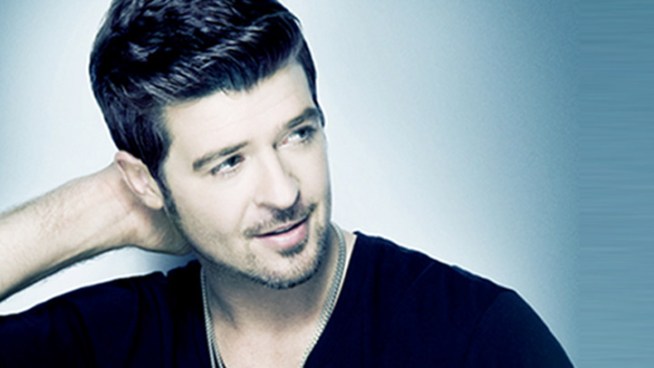 Robin Sues Marvin Gaye's Family
Music News:
Robin Thicke and Pharrell Williams, who produced Robin's hit song "Blurred Lines", is taking legal action and suing Marvin Gaye's family over a dispute.
They filed a lawsuit against the family yesterday in California because Marvin Gay's family thinks that "Blurred Lines" felt and sounded the same as Marvin Gaye's song "Got To Give It Up" Hoping to avoid the claims, both Robin and Pharrell had no no choice but file a lawsuit.
You can read the entire lawsuit here
You be the judge though, does the two songs sound the same?